How To Naturally Cleanse Your Liver and Gallbladder
4 minutes
Certain foods should not be eaten. You can get rid of toxins with the help of olive oil and lemon juice.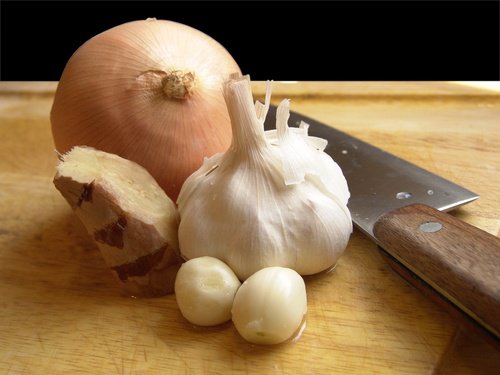 Last update: 10 October, 2018
Your body needs all of the vitamins and minerals that it can get from your gallbladder and bile duct. Poor nutrition and a sedentary lifestyle can cause people to fill up with toxins and waste, which can cause major health problems. How can you cleanse your organs to prevent that?
Cleansing your liver and gallbladder is a deeply purifying process. It gets rid of toxins in the liver, bile secretions that have yet to be released, grit, and gallbladder stones. The cleansing process is extremely easy. The only thing you need is a bit of willpower to make this routine part of your daily life.
How do you cleanse your liver and gallbladder?
To start, you should take one tablespoon of extra virgin olive oil mixed with one teaspoon of lemon juice, on an empty stomach. The combination of these two substances will stimulate the gallbladder, helping it get rid of built-up waste.
You might like:

There are home remedies with olive oil.
Do this treatment on an empty stomach every day for a whole month. Ideally, you should wait at least 15 minutes before eating breakfast. But if you can, it's really best to wait about 40 to 60 minutes before eating.
When you cleanse your liver and gallbladder, remember that you might have some of the symptoms of detoxification. This includes things like diarrhea or abundant feces, gas, tiredness, lack of appetite, nausea, headaches, mucus, body odor, very dark or smelly urine, and skin breakouts, among other things.
These symptoms are a normal part of the process. They happen because you're eliminating toxins and other waste that have built up in your liver from poor diet, medications, candies, fast food, fatty foods, alcohol, tobacco, etc. But they usually only happen during the first week of the process, and not everyone gets them.
If you get any of them during the treatment, you can help counteract them by drinking between two and four glasses of lemon water per day. It's best to drink room temperature water. Doing that gives support to your body as it eliminates the toxins.
If you want to make your own lemonade, you should use a high quality water, the juice of two lemons, and a bit of honey.
Other tips to cleanse your liver and gallbladder
When you cleanse your liver and gallbladder, you absolutely have to support the process with nutritional foods, including lots of fruits and vegetables. You should also avoid eating foods high in fat, chocolate, dairy, coffee, alcohol, butter, and red meat. These keep you from being able to properly cleanse your liver and gallbladder
Another option that you could consider to help purify these two organs is to drink dandelion or wormwood tea.
Pure apple juice is another excellent option for cleansing your liver and gallbladder. If you choose to do this, make sure to drink one liter of apple juice on an empty stomach for two days. If you feel like having breakfast after drinking it, you should wait at least three hours. Ideally, you should also stick to foods like apples, grapes, papaya, and cooked vegetable soup.
Read more:

How to lose weight quickly with Papaya.
Super smoothie for cleansing your liver and gallbladder
This super drink combines the properties of apples and dandelion, and is sure to have a powerful cleansing effect on your liver and gallbladder. Dandelion helps the liver produces enzymes, and helps the gallbladder produce bile. This purifying smoothie is delicious and should be taken on an empty stomach at any time of day.
Other benefits:
It protects and cleans the liver.
It helps combat water retention and is a diuretic.
It helps to reduce abdominal swelling, as well as bloating during menstruation.
It is good for your skin.
Ingredients
There are a small number of fresh dandelion leaves.
4 apples.
There are two small garlic cloves.
There is one piece of fresh ginger.
There is a small slice of onion.
How do you make it?
Prepare all of the above ingredients and mix them in a blender to enjoy.
It might interest you…